Through innovation & technology, Smart TVs have become more user-friendly that aim to enhance audience viewing experience. Here is the list of best Smart TVs that are easy to use, powerful, offer great performance and stability.
Best Smart TVs 2018 – Here is the Complete List
Samsung Q9FN
Samsung Q9FN is the best Smart TV with Samsung Smart Hub available with amazing HDR picture quality, good smart system, and gaming features. It is priced at $3297.99. Samsung Smart TV is smart, easy to use and user-friendly.
Sony 65-inch A1 Bravia OLED
With Android TV the best smart TV is Sony 65-inch A1 Bravia OLED. It is priced at $3198. The smart TV offers superior image quality, amazing audio system, and a lean back design. With the innovative design and system, Bravia A1 OLED is by far the best Android TV.
Panasonic TX-55FZ952B OLED TV
The best Smart TV with My Home Screen 2.0 is Panasonic TX-55FZ952B OLED TV. The TV offers outstanding 4K image quality, superior HDR performance, and superb smart platform. The TV offers three options once you click the Home Button. They are Live TV, Apps, and Devices. The whole platform is quite simple and easier to navigate.
LG webOS
LG webOS is one of the best smart TV with excellent picture quality, superior operating system, and an improved gaming potential. The Smart TV is priced at $3194.79. Through LG's Smart TV users can have access to video streaming apps like 'full 4K, HDR implementations of Netflix, Amazon, and YouTube'.
TCL 6-Series R615, R617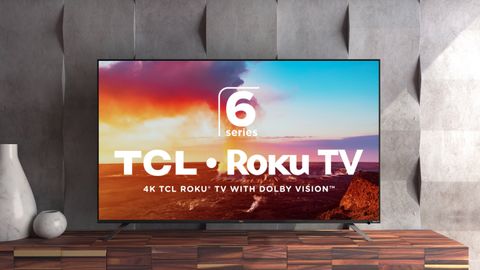 The best Smart TV with Roku TV is TCL 6-Series R615, R617. The Smart TV offers bright, colorful HDR, supports Dolby Vision and is priced at $633.82.  TCL TV is equipped with an amazing operating system, it's easy to use and is not linked to any specific streaming platform. This makes Roku TV content having no bias.
Media coordinator and junior editor at Research Snipers RS-NEWS, I studied mass communication and interested technology business, I have 3 years experience in the media industry.