Best Smartphone, Laptop & Tablet of 2017
Best Smartphone of 2017
Samsung Galaxy S8:
Samsung Galaxy S8 is definitely the best phone of 2017. The phone launched in April 2017 and since then it has ruled the smartphone market. Its specifications are 148.9 x 68.1 x 8mm dimensions, Android 7 operating system, 5.8-inch screen size, 1440 x 2960 resolution, Exynos 8895 CPU, 4GB RAM, 64GB storage, 3000mAh battery, 12 MP rear camera and 8MP front camera. The price of the phone at Amazon is $799.11 with free shipping to Pakistan. Initially when the phone launched the price was extremely high, now it has dropped so people can afford a great phone at a reasonable price.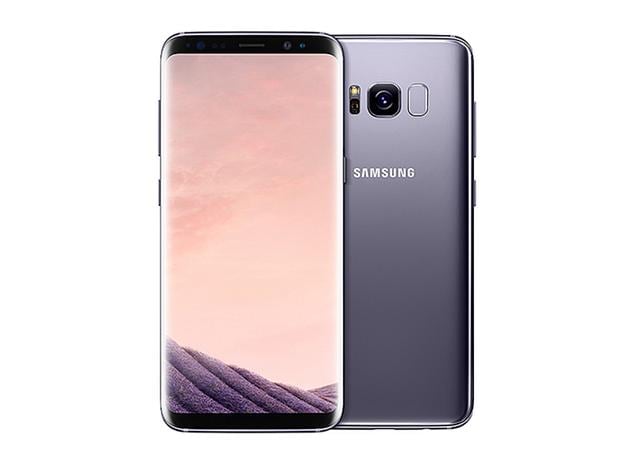 The features that make Samsung Galaxy S8 the best phone of 2017 are its amazing camera, innovative design, and fantastic curved screen.
Best Laptop of 2017
Dell XPS 13 (2017):
If you have the money the best laptop of 2017 is Dell XPS 13. The specs of the laptop are Intel Core i3 – i7 CPU, Intel HD Graphics 620 – Iris Plus Graphics 640 graphics, 4GB – 16GB RAM, 13.3-inch FHD (1,920 x 1,080) – QHD+ (3,200 x 1,800) screen, and 128GB – 1TB SSD storage. The price of the laptop is $1099.
Its key features are its speed, long-lasting battery, breathtaking screen. In short, it is slim, sleek and powerful.
For those who can afford Dell XPS 13, is definitely the best choice for 2017. In case you want a more affordable yet great laptop chose Lenovo Yoga Book which is a versatile and cheap 2-in-1 laptop. The price is just $273.96 and features are quite awesome.
Best Tablet of 2017
Apple iPad Pro 10.5in:
Apple iPad Pro 10.5in is definitely the best tablet Apple has ever introduced. It is also the best tablet of 2017. Coming to the specs of the tablet, it has 250.6 x 174.1 x 6.1 mm dimensions, iOS 11 operating system, 10.5-inch screen size, 1668 x 2224 pixels resolution, A10X CPU, 4GB RAM, 32GB/256GB/512GB storage, 12MP rear camera and 7MP front camera. At Amazon, the price of the tablet is $611.99 with free shipping to Pakistan.  The tablet has better resolution, latest iOS version, more storage compared to its predecessors.