HTC: Leaked schematics Of Desire 20 Pro Shows A Quad-Camera And HTC's First Punch-Hole
HTC hasn't totally dropped off Earth's [email protected] just posted an HTC Desire 20 Pro concept schematic and its code name, "Bayamo."
This will become the first HTC phone with a punch hole camera, when it is officially unveiled. The phone is not giving in to many modern trends and leaving its display flat. And if this diagram is correct, the bezels would be surprisingly small. The fact that side and top / bottom bezels are actually even for a change is even more impressive.
Also read: TikTok: Darkened skin feature is accused of promoting colorism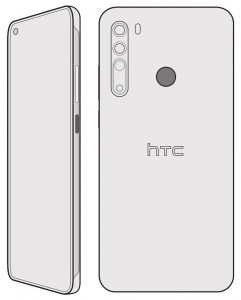 The quad camera on the back reminds us of the Reno3 phones from Oppo, which have a similar island of two-level camera with a dual LED flash off to the left. Most definitely, the smallest lens at the bottom is a depth sensor, while the other three's purpose is the guess of everyone. Note the fingerprint reader rear-mounted – this is a mid-range system and it keeps things simple.
Also read: Microsoft releases demo of Xbox Series X games on May 7th, 2020
A Geekbench test, including the chipset, points to a Snapdragon 660 (or 665), which was connected to 6 GB of RAM and was running Android 10. On the schematics it is not seen, but one leakster reports that the HTC Desire 20 Pro will have a 3.5 mm headphone jack. We're not sure if any of this aligns with the ambitions of the new CEO to target high GDP markets, but a new HTC model is very welcome.
I am currently working as a writer/author with Research Snipers RS-News. I have more than 4 years of experience in the same field of reporting and coordinating in a media company. I am passionate about the latest technology, Artificial intelligence, Data science.