5 Worst Smartphones Ever Released
Samsung Galaxy Note 7
Samsung Galaxy Note 7, huge hype was created on the release of this phone. The phone featured water resistance body, big battery, wireless charging, beautiful curved display, a stylish stylus and the best part was that the battery of the phone exploded and it used to catch fire. There are issues with all phones but the phone was so famous even before its release that the battery issue became a big one. Samsung had to recall Note 7 phones shortly after their launch. In short, the phone was one of the worst phones ever released just because of its battery issue.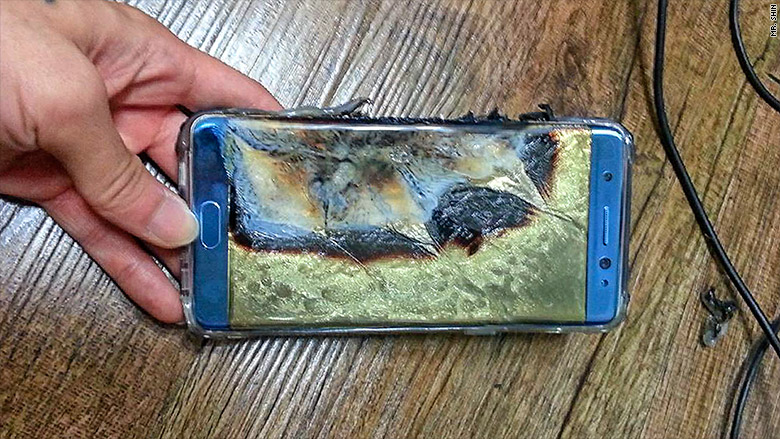 Motorola Flipout/Backflip
The keyboard of this phone was at the back. Users had to flip it to get the keyboard to the front and then type. If Motorola was thinking this as an innovative idea, it was a complete flop, senseless idea. The world is moving towards user-friendly phones, while Motorola came up with a phone to make life difficult for users.
Kodak Ektra
You can summarize Kodak Ektra and call it a phone with poor battery, heavy design, and extremely high price. The phone was way too expensive with no interesting feature. In short Kodak Ektra was a complete disappointment. The camera, design, battery, and price all of it was not worth buying.
Samsung Galaxy Ace
A phone with no quality at all. Small display, pathetic resolution, disappointing camera, all-time crashing, and overall a miserable design. Samsung Galaxy Ace is a phone that clearly tells users that not all Samsung phones are worth your money. Samsung may be the biggest smartphone company in the world but it has also released some disastrous phones like Samsung Galaxy Ace.
HTC EVO 3D
A bad phone can be tolerated but a phone promised to be a great one and then ends up a complete disaster is not at all acceptable. HTC EVO 3D was claimed to be a great phone that would have brought innovation with its 3D camera. Battery life of the phone turned out to be pathetic. The paint, design, metal on the phone was of very low quality. Thus the phone ends up as one of the worst phones ever released.
Media coordinator and junior editor at Research Snipers RS-NEWS, I studied mass communication and interested technology business, I have 3 years experience in the media industry.