Huawei: Enjoy Z 5G Coming on May 24; Curved-Back Design & Affordable 5G Connectivity Expected
Huawei is about to add a new member to its Enjoy series with the upcoming Enjoy Z 5G. Teased by the online store of the brand, the phone is set to debut on May 24th. The poster also shows us the side profile of the Enjoy Z 5G which reveals that it will come with a curved back design but not much more.
Also read: MediaTek: Dimensity 820 SoC Launched; Could be A Rival to Kirin 820 & Snapdragon 768G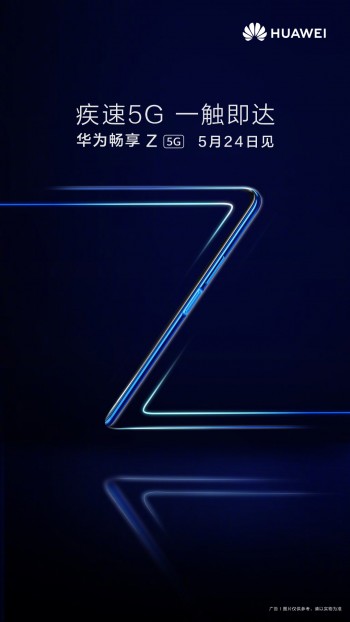 As a member of the Enjoy series, this is expected to be a budget offering, probably one of the most affordable 5G handsets on the market when it starts. Some rumors point out that the MediaTek Dimensity 800 chipset will be equipped with the Enjoy Z 5G.
Also read: Halime Sultan of Ertugrul Announces to Visit Pakistan
Huawei 's subsidiary Honor is also planning to introduce its own affordable 5G phone with the upcoming X10 5G chipset which will use the Kirin 820 5G.
I am currently working as a writer/author with Research Snipers RS-News. I have more than 4 years of experience in the same field of reporting and coordinating in a media company. I am passionate about the latest technology, Artificial intelligence, Data science.