Popular iOS And iPad OS Apps Might Be Gathering Data Without Consent
According to the latest research, many popular apps on Apple's App Store are reading the contents of pasteboard without consent that might contain sensitive information.
Also read: iOS and iPad OS comes with new features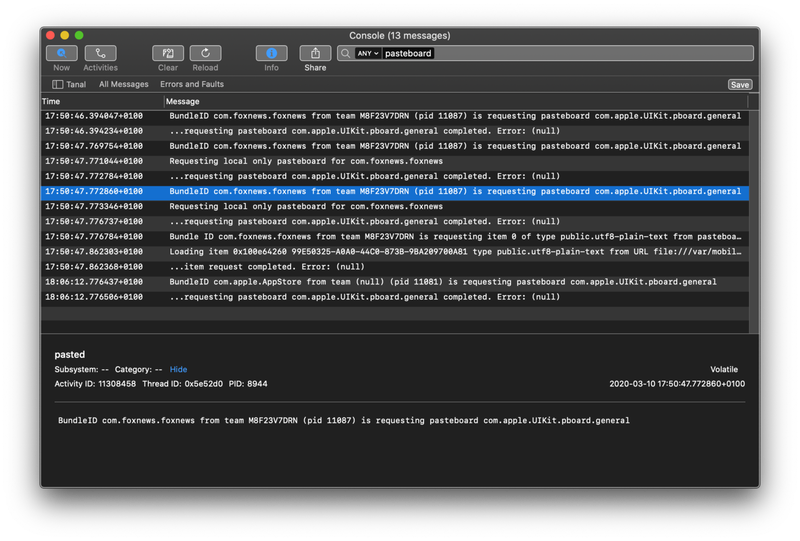 Also read: Surge in iOS apps prices in Pakistan
The investigation uncovered that a number of popular apps like TikTok, 8 Ball Pool, and Hotels.com read content in the pasteboard directory every time the app is opened.
The system allows OS to have access to the system-wide pasteboard, also known as clipboard, as of iOS 13.3.
The left-over text may not be significant, but also could have sensitive information such as user names, passwords and financial information. The potential risk has been investigated before where pasteboard contained precise location information of the users.
An app may also access whatever has been copied on a Mac, if Universal Clipboard is enabled. What exactly these apps do with the contents of the pasteboard once they have read it is unknown.
I am currently working as a writer/author with Research Snipers RS-News. I have more than 4 years of experience in the same field of reporting and coordinating in a media company. I am passionate about the latest technology, Artificial intelligence, Data science.