Wasim Akram, Waqar Younis, Rameez Raja & others criticized for celebrating birthday during Fast
Cricketing legends Wasim Akram, Waqar Younis, and Rameez Raja along with Zainab Abbas were seen celebrating Wasim Akram's birthday during fast. People started criticizing them for not fasting during the month of Ramadan.
While Pakistan was playing test match with England, a birthday party was going on in the press box (as tweeted by Zainab). Zainab Abbas shared some pictures where it could be seen that she was celebrating Wasim Akram's birthday with Rameez Raja, and Waqar Younis. There is nothing wrong with celebrating birthdays but doing it during fast and then posting pictures of it on social media became the reason for all the criticism.
Here are the pictures shared by Zainab.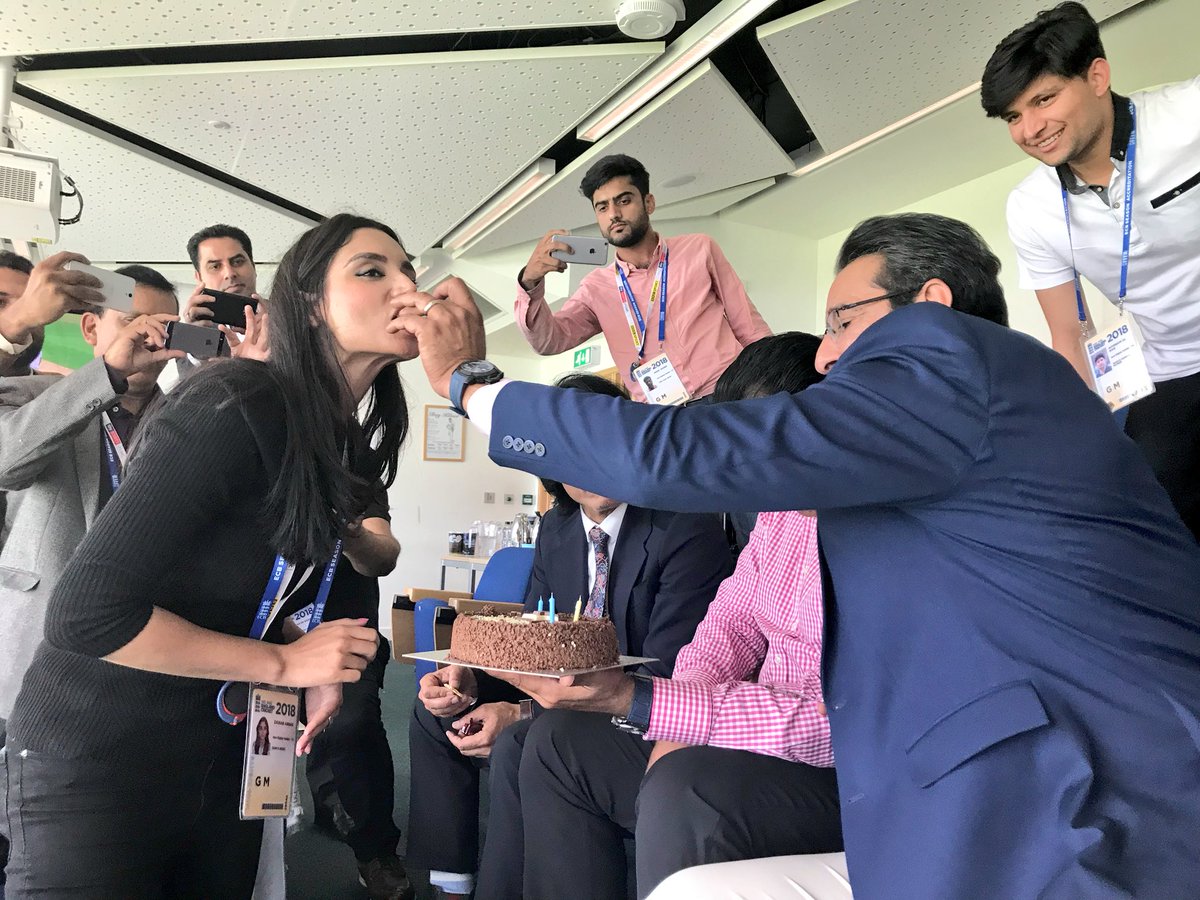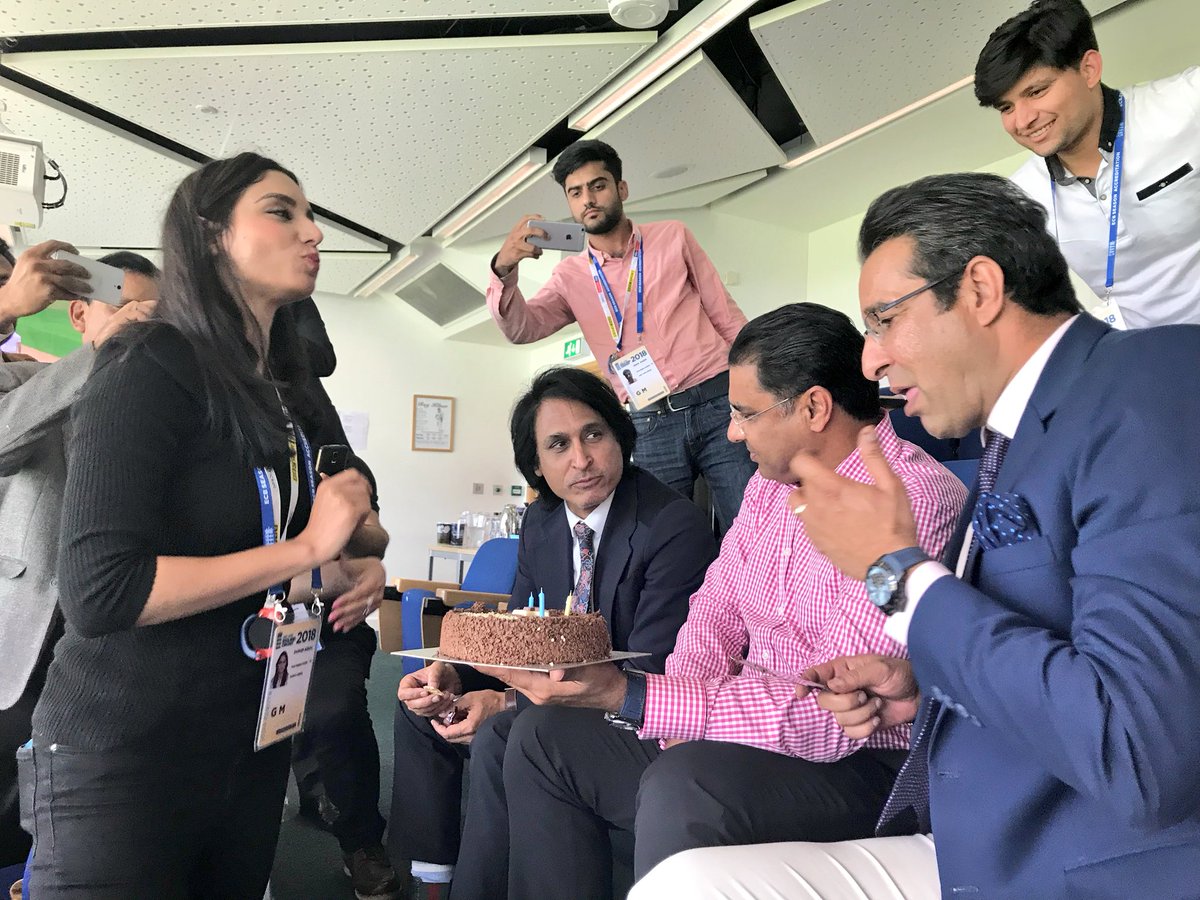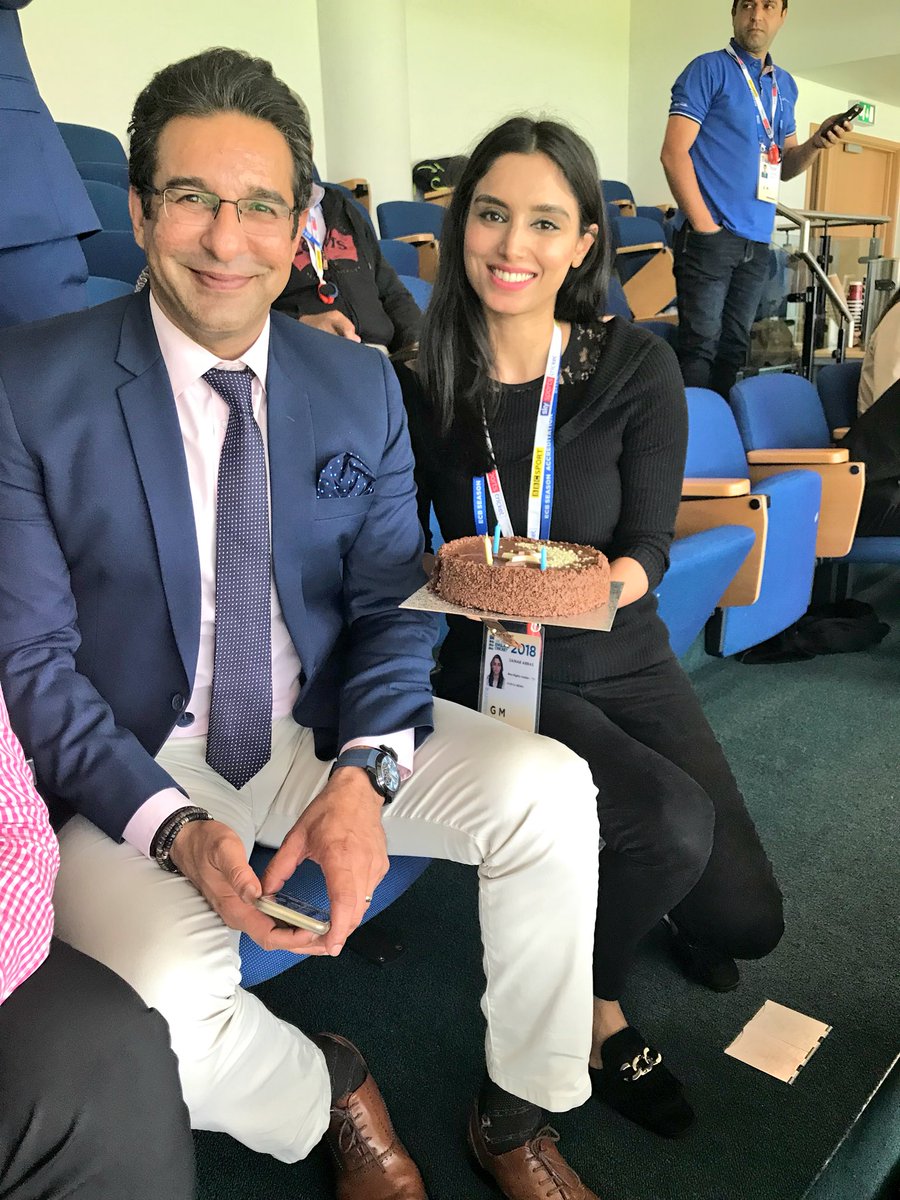 Here is what she tweeted
While Pakistan's misery continued onfield the press box celebrated @wasimakramlive birthday! Lots of 🎂 A very happy birthday to a living legend..#ENGvPak pic.twitter.com/V7Vr3rDFnN

— zainab abbas (@ZAbbasOfficial) June 3, 2018
Here is the video
https://www.youtube.com/watch?v=OYcZT8DU8qc
The reactions of the people.
When you drink/eat something and suddenly remember Mera to Roza tha 🙈😂

— HAMAD (@HamadSaheb) June 3, 2018
People were asking them to at least respect Ramadan and not post pics like these.
https://twitter.com/iamHarisRajput/status/1003296002466549761
This one talked some sense, that a traveler is exempted from fast under conditions. Still, it doesn't justify posting such pictures.
A traveler is exempt from fasting (unless they have stayed for more than 15 days). It's allowed for them to eat if that's the case

— Husam (@Hussk) June 3, 2018
And there were some harsh responses.
@iramizraja @waqyounis99 i think none of u guys went to any school cuz only educated person can understand the difference between right and wrong, u don't even know how to respect Ramadan.💔

— Nauman Chughtai (@nauman_92) June 3, 2018
Twitteratis not expecting this from legends.
Very sad to see that no body having fast really shameful including our legends waseem akram waqar Younus ramiz hassan raja

— Mahar Mohsin (@MaharMohsin16) June 3, 2018
This is the most sensible tweet of all. Let us just give them the benefit of doubt.
https://twitter.com/Quaidista/status/1003316033845948417
Media coordinator and junior editor at Research Snipers RS-NEWS, I studied mass communication and interested technology business, I have 3 years experience in the media industry.