Xiaomi Pocophone F2 Pro Shows Up In Indonesia, Raises questions on 5G Availability
The long-awaited successor of the Pocophone F1 may eventually arrive in the coming months or weeks and, judging by the strength of the reports recently, it will be sooner than later. But if you have high expectations for the Pocophone F2 pro and 5G networking is on top of your priority list, you may need to look elsewhere.
Also read: Oppo A92 listed on Indonesian store with complete specs and price
At least according to the snapshot from Indonesia's TKDN certification. The model number M2004J11 G matches the one given by the Pocophone F2 Pro and the listing specifically says it supports 4G-LTE bands and no 5 G term. The chipset will probably still be the 5G-capable Snapdragon 865, but it looks like the phone won't support all bands.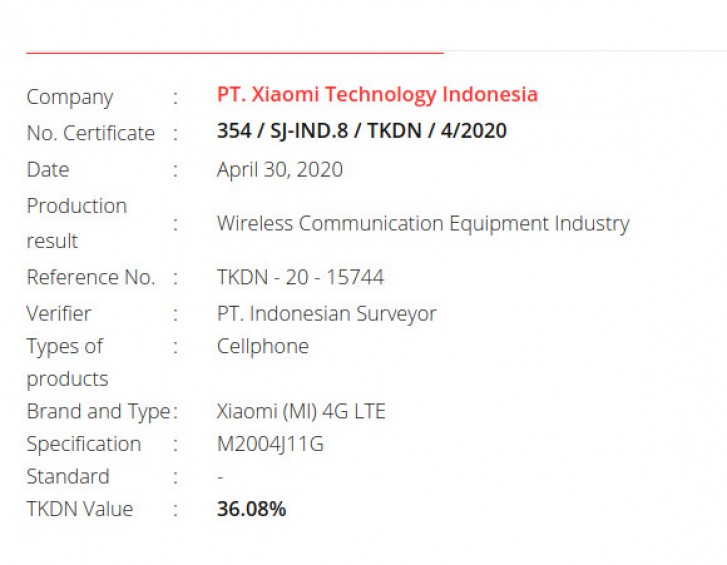 Also read: Over Rs. 3bn has been collected in PM's COVID-19 Fund
Then again, it could be a regional thing because in most countries, the Pocophone F2 Pro will be sold with 5G while others would get the 4G edition to keep the price down.
However, judging by the recently leaked European prices, we can expect Europe to get the 5G version.
I am currently working as a writer/author with Research Snipers RS-News. I have more than 4 years of experience in the same field of reporting and coordinating in a media company. I am passionate about the latest technology, Artificial intelligence, Data science.