Mediatek Introduces A New 5G Chipset on May 18
For the growing 5G market Mediatek is introducing chipset after chipset. After we saw the Dimension 800 and Dimension 1000 back in January, the Vivo iQOO Z1 recently unveiled a more potent follow-up called Dimensity 1000 +.
Also read: Samsung: Galaxy A21s leaks reveal a quad-camera setup and a massive battery
Today the company's Weibo profile teased another 5G chipset, and it might be an 800 + Dimension with a more powerful GPU and enhanced gaming features.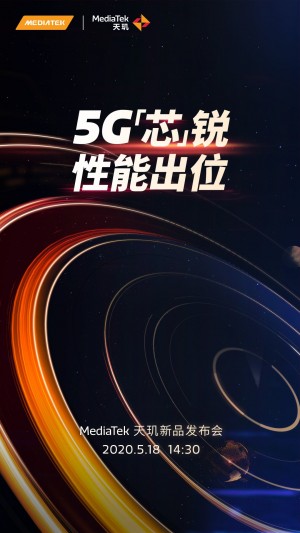 In particular, the poster does not reveal anything so we are left to play the game of guessing. Honor will have an event on May 18, but it's later in the daytime, so an Honor smartphone with an 800 + Dimension chip seems unlikely, especially when Huawei has its own chipset division already.
Also read: Huawei planning on launching a cheaper foldable smartphone later this year
We shouldn't rule out a joint launch between Mediatek and Xiaomi's Redmi brand-we still look forward to seeing the rumored K30i that is said to be the cheapest 5G smartphone on the market when it launches. And it could go below the CNY2,000 ($280) threshold, with a midrange platform like the Dimensity 800 +.
We'll have to wait another four days until the event, but you're free to think Mediatek has in store for us.
I am currently working as a writer/author with Research Snipers RS-News. I have more than 4 years of experience in the same field of reporting and coordinating in a media company. I am passionate about the latest technology, Artificial intelligence, Data science.