Samsung Is Developing 'One UI 2.1' For Galaxy Note 9
Although Samsung brought Android 10 to the Galaxy Note9 with One UI 2.0, the company has yet to bring the new edition of One UI 2.1 on board. We've also seen rumors that Note9 owners won't get the new firmware update, but now Samsung has stated that they're already testing it and determining which features will be brought down to the older Galaxy Note.
Also read: Samsung launches Galaxy Tab S6 Lite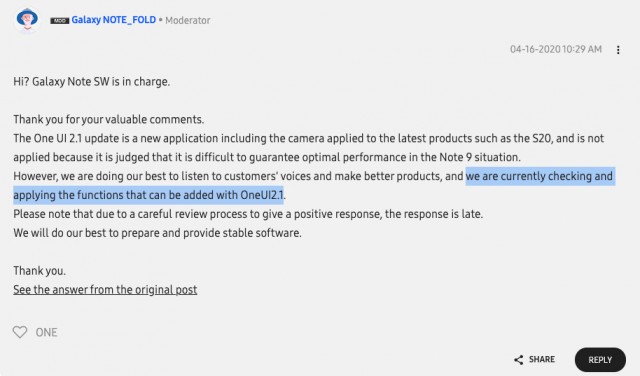 Testing for Note 9 One UI 2.1 update is already under way, according to a moderator post on the Samsung South Korean community forum. The same source states that up until now it was not possible to port all the latest software features like the camera improvements contained in One UI 2.1 because it could impact the performance of Note 9.
Also read: Samsung releases Galaxy M21, 48MP Camera, 6,000 mAh battery
Still, the software team is working to bring as many features to the 2018 Galaxy Note as one UI 2.1 can possibly. It is mentioned that the entire process will take a long time before all bugs are ironed out so we're not getting high hopes out yet.
I am currently working as a writer/author with Research Snipers RS-News. I have more than 4 years of experience in the same field of reporting and coordinating in a media company. I am passionate about the latest technology, Artificial intelligence, Data science.