There's still plenty of time to go before Samsung launches the successor to the Galaxy Z Flip, but that doesn't mean production hasn't already begun. Indeed, according to a WIPO (World Intellectual Property Office) design patent, Samsung is looking at two possible designs, both of which have a triple camera module on the rear.
Also read: COVID-19: Contact tracing app to be trialed in Isle of Wight
The Model A features a familiar design with horizontal camera placement, but the secondary screen used for notifications looks a little smaller because of the larger module. Whereas Model B adopts a vertical stack that gives the mini OLED screen much more room, which as a result grows in size.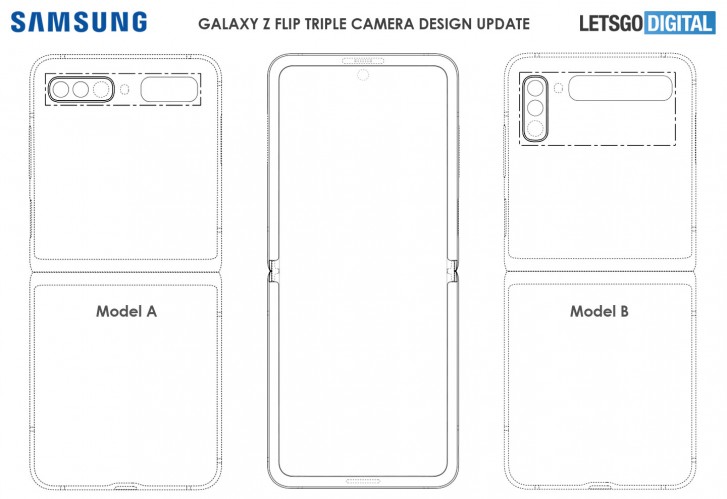 Also read: Google: Pixel 4a's camera gets full review ahead of the launch
The patent itself does not show anything else and does not guarantee that any of those designs will be used by Samsung. However, it indicates that Samsung will operate on a design that takes triple cameras on the back and that would make sense because most flagships have at least three focal lengths.
I am currently working as a writer/author with Research Snipers RS-News. I have more than 4 years of experience in the same field of reporting and coordinating in a media company. I am passionate about the latest technology, Artificial intelligence, Data science.